In dentistry as with any other profession is it important that you know what your clients think of you and why they came to you.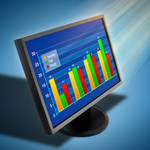 You need this information so that you can devise a marketing campaign to bring in more patients like those that patron you often already. You can't just assume that you know what they think. Because you have been in business 20 years you may have some idea; this is true. But you would be surprised at the number of dentists who think they know their patients so well only to find out after surveying them that they did not actually know the specific reason they acquired most of them in the first place.
What you're after are the buttons to push to get someone in to your practice for service. If you've already decided you know it all about your patients and you have nothing to learn then you don't need to read this and your promotions must be bringing in hoards of new patients daily.
An important thing to realize is that people have different ideas or perceptions about what they observe. Several people can look at the same thing, but each one can see something different. For example, while you may be concentrating on having the best customer service in the universe, your patients may see only that you have a very clean office. You know that having a clean office is part of providing the best customer service and there is much more that you do in your office to ensure customer service is at an all-time high. But your patients may only notice that you have a really clean office. They don't "see" customer service – they "see" a super clean office and this may be the item that makes them feel really good about going to you as their dentist. They may think, "If he cares enough about his office to have it so clean, then his quality of dentistry must be high." So in your marketing, communicating that you have the 'best customer service' might not do the trick. The bottom line is you have to ASK.
Now, of course you want to keep your staff on top of providing the best customer service (as that is what you are doing to ensure cleanliness and above average dental care). But in your promotional materials, promoting how clean your office is will get better results – if you surveyed and that's what the majority of your patients said. It's just an example but I hope you get the point.
The point is you have to survey. An incredible marketer and executive that really had the tech of surveys down was a man named L. Ron Hubbard. He discovered that surveys save you from flying blind in your business marketing strategies and are the best way to find out what you should be offering, to whom and how. In fact, he developed an entire survey technology on how to learn what people's emotional responses were that caused them to act.
When you don't really know what to put in your direct mail marketing it's because you haven't done your research. You use surveys in order to get a response to your direct mail marketing campaign. You want people to act in response to your promotion.
Surveying can be simple – as simple as looking through your invoices to see what you sell the most of. Then you can ask those patients who come in for that service, what they liked about having that service. Or you could see where most of those patients come from and then market that service to that general zip code or area. Get the majority response and you have more data than when you started.
Here is another example of what a dentist did in Texas who used survey results to attract patients to his practice. First there was an assumption: what people feared the most about going to the dentist was having a needle inserted into their cheek and a cavity removed from their tooth. However, surprisingly it was not the actual dental procedure that most often terrified the patients. According to the surveys, the site of a needle and the sound of the drill were the two most feared elements of dentistry. Now he promotes that he does "painless injections". And when you see what his painless injections consist of, it is just the way he performs the injection along with a very sharp, very small needle. But he used surveys to hit the right button and then he educated his prospects about his procedures. ( Taken from http://www.qualitydentistry.com/dental/information/painless.html)
See? You could fly blind without surveys. Surveys will help you hit the mark. You may be close, but within inches of the gold mine. Your local Dental Association has market research that you can use as well as the American Dental Association.
It is smart business to design a survey (or have one designed) to send out to your past customers that will keep constantly informed on what they think and feel regarding your practice.
Basically you have a fraction of a second to get someone's attention with your mail piece. The design and message will better communicate to the majority receiving it if something on your card instantly moves them to respond or react – rather then barely noticing it and tossing it in the trash. That's the reality. Surveying can eliminate costly campaigns that deliver less return on investment. Learn from those who have learned the hard way or as the Fijian Proverb goes, "Listen to the wisdom of the toothless ones."
Article Directory: http://www.articledashboard.com
Joy Gendusa founded PostcardMania in 1998, her only assets a computer and a phone. By 2005 the company did over $12 million in sales, employed over 100 people and made Inc. Magazine's prestigious Inc 500 List as one of the 500 fastest growing companies in the nation. She attributes her explosive growth to her ability to choose incredible staff and her innate marketing savvy. As an Expert Author, she is always willing to share her marketing advice through articles, interviews and speaking engagements. PostcardMania is a full service postcard direct mail marketing company which includes graphic design, printing, mailing list acquisition and mailing services with free marketing advice. They help small businesses all over the country to expand through the use of direct mail marketing techniques. For a free dental industry report visit www.PostcardMania.com/DentalPostcards