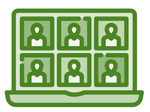 Perfect Patient Intake Process
Apr 21, 2021
Virtual
---
Details
Wednesday, April 21, 2021 1:00 PM – 2:00 PM EST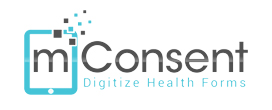 Approved for 1 CE towards AADOM Designations
Perfect Patient Intake Process
How can you attain the best intake process imaginable to run your practice smoothly during & after COVID-19? Join us to learn the Perfect Patient Intake Process that's guaranteed to optimize your practice in 2021. 2500+ practitioners have already discovered this ingenious method that we'll be covering in this webinar. We wouldn't want you to miss out on this awesome opportunity.
Course Learning Objectives:
Overcoming obstacles with the patient intake process
Learn about The Perfect Patient Intake Process with DOSE™ Methodology
Discuss how dental offices are taking on the challenge during the pandemic & how to benefit post-COVID
Understand the impact of going touchless or paperless! Listen to what dental offices are saying!
Webinar begins at 1:00pm est on ZOOM. Once you have registered for the event a confirmation email will be sent with the ZOOM link.
Sponsored by: SRS Web Solutions, Inc
---