You're hiring again. You know, that often tedious process of finding the right person for your company that is qualified yet likable at the same time. A lot goes into the hiring process which also means there is a lot of room to hire the wrong person. One of the most effective ways to prevent this from happening is to write a job ad that speaks volumes about what your dental practice is really like. So what are we really talking about here? We are talking about writing an ad that goes beyond merely explaining the duties, qualifications and responsibilities of the new hire; we are talking about defining your office culture.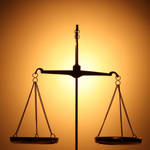 Trends have shown that more practices are using culture-based recruiting. This means hiring people that are good for the organization and not just for the job. The culture of your practice is defined by what the employers and employees share about assumptions and norms, opportunities for growth, pace, management and marketing styles, and a number of other identifiers.
Why Is Defining Culture Important?
The inclusion of your practice's culture in your job ad is important because it allows your candidates to know whether they will be a good fit. Research on company culture indicates that it can influence organizational performance, which can in turn affect important aspects of your company such as productivity, patient satisfaction, cohesion and employee/employer satisfaction.
The office culture of a dental practice starts with the dentist. It builds on core values and beliefs, the style of dentistry practiced, and more. You (if you're the dentist) set the pace! Knowing your culture helps create a more effective job ad when the time comes to bring on a new Dental Assistant, Registered Dental Hygienist, Receptionist, etc.
Examples of Job Ads
Take a look at the following examples of job ads from two very different dental practices. Each practice has a very defined culture that a potential candidate will immediately know that they identify with:
Dr. A's ad:
Are You the Type of Person Who Appreciates Stability?

Would you like to work for a dentist who has an excellent reputation in the community and is known for his integrity? Do you want to work independently among satisfied co-workers who have been with us for years? We are seeking a qualified RDH who wants to know what's expected of them when they show up for work, while earning a competitive salary, in a professional and respectful environment.
Dr. B's ad:
Do You Get Excited by Opportunities for Growth?

Do you want to work in a fast-paced environment with flexible hours? Want to be part of a growing practice that offers cutting edge treatments and products? Our practice values Continuing Education and our focus is the connection between dentistry and overall health. We're committed to the success of our business, and seek an energetic RDH with a "get it done" attitude, one who is willing to cross-train, come in early, or stay late as needed.
By reading the above ads a candidate would immediately know that Dr. A's office represents a more mature, well-established practice and is run by a more traditional dental team. You can tell that the dentist runs a tight ship yet is proud of the level of care and quality that he brings to his patients as well as staff. The integrity that is mentioned in the ad comes from years of consistent service to patients who trust him for routine cleanings and the same high-quality care that he has offered since day one.
Given the explanation of the 'satisfied co-workers' one could assume that they value stability within the practice as well as long-term commitments. Dr. A is only hiring because his existing RDH is retiring soon and needs to find a replacement. His employees know that when they get to the office they can almost predict exactly what's going to happen that day; his office is calm, and runs smoothly, like a nice watch. He wants to hire someone who will slide into the routine as quickly and smoothly as possible.
Dr. B's job ad caters to a very different type of cultural value system. Her practice is relatively new and situated for fast growth. Dr. B values marketing and enjoys staying on top of the latest technology and procedures in dentistry. She makes sure her staff knows to inform their patients about how they can improve their smile, as well as their overall health, with procedures they might otherwise have never heard of before.
Her employees know that they are expected to go "above and beyond" for their patients. This could mean the new RDH will be expected to get involved in social media, call patients on the phone if the receptionist is not available, and perhaps even have a say in marketing initiatives. Dr. B is willing to handle emergency visits even if the office is about to close for the day, and she expects her staff to be right there with her. Perhaps they'll get comp time next week!
Which Company Cultures are Best?
There isn't necessarily a definition of what the best company culture is. If one particular culture (there are endless types) resonates with your team it could mean that it is the best culture for you. However, employers and employees should know that some cultures are more effective than others. The importance in communicating how your culture works helps you hire employees who fit into your unique team and who can bring your practice, and its patients, the most satisfaction.