ERE.net – How a Job Candidate's Going to Fit Into Your Culture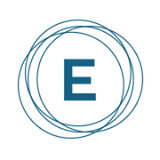 A culture fit is that missing piece, the person who fills certain roles, thinks in certain ways, and whose skills and personality will complement, not duplicate, those of your existing team.
That means that culture fit will look different for each position, or even for the same position at different points in time. To hire well for culture fit, do some serious groundwork before you even post the position. Before you can create a metric to help you evaluate candidates, analyze your existing team members. What are their strengths and weaknesses? What personality traits could you use?
Categories: DentalPost Press
Tags: