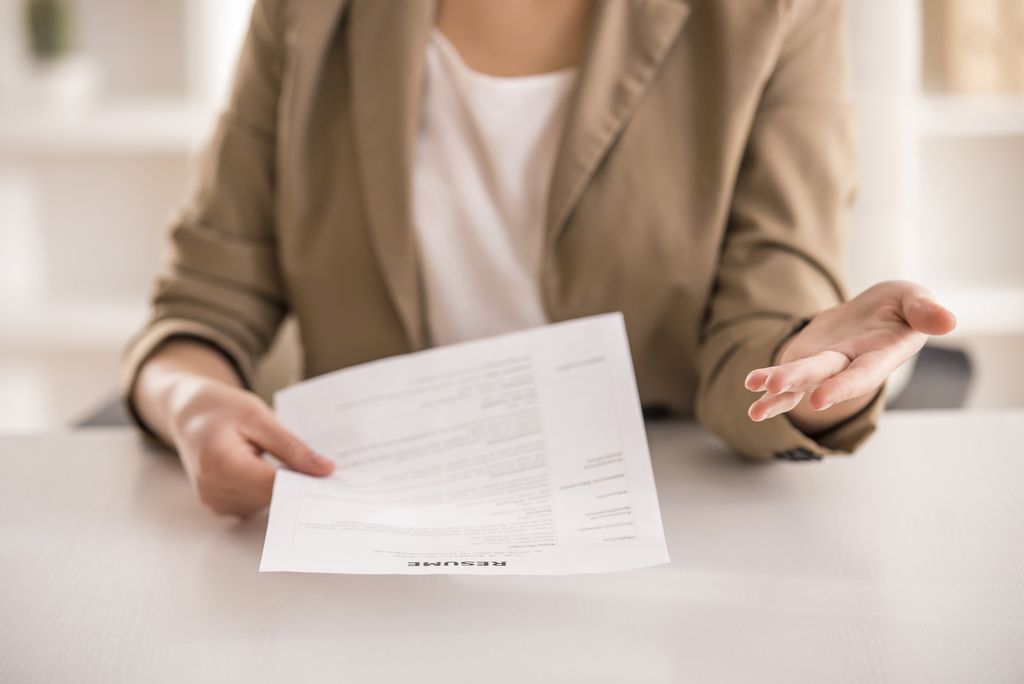 On top of having a strong resumé, a job seeker in the dental care profession can make it to the top of the list by using these dental job interview tips.
PREPARE YOUR DOCUMENTS
A day before the interview, get all the documents that you will need ready; References, extra copies of your resumé, presentation files, or other important materials should be neat, uncreased, and collated.  This will make it easier to present if so requested.
LEARN TO SELL YOUR "BRAND"
You are your brand – so sell yourself!  Your skills and unique qualities will make you stand out as indispensable by the end of the interview.  Any special dental certifications, computer skills in dentistry, or internships will make a solid impression.  Make sure your resumé reflects everything that is pertinent to the development of your dental career, and keep these featured prominently if you are applying online.
DO EXTENSIVE RESEARCH
Dr. Johay Amith from Dental Today says, "Do some intensive quality research about the general practice, the requirements of the position, and the company personnel.  This will help you determine whether the organization's culture is one that you would enjoy or not."
You can also use this research to establish areas where you will be able to add value; this will make you stand out from other candidates.
COMMUNICATE EFFECTIVELY
Communication is crucial to a successful dental job interview. Have an explanation in place for why you left your former job, and why you consider yourself the best candidate for this one. Be attentive, listen carefully, and ask relevant questions at the proper time. Remember to turn your phone off beforehand and keep your focus on the interviewer. This is also the time to ask any questions that will give you a clearer picture of the position you seek. As a general rule, never say "NO" when an interviewer asks if you have any questions, as this is how they weigh up how much interest you have in the position.
Here are some questions you might ask:
What qualities are you looking for in a potential employee?
Is the dental practice looking to add any other services to it in the future, and if so, what are they?
What will be the priorities of my potential position?
What is the patient load and amount of time given to each procedure?
Do you have any concerns about my abilities for this job? (This is a question that will give you an idea as to the impression you have made and to counter any concerns or objections)
Also, while it may be tempting, do not raise the question of salary and benefits unless they do. If  they raise the topic early in the interview, ask them if you can postpone the discussion until you have more quality information about the position. You should return to the topic at the end of the interview.
TELL THEM THANK YOU
At the end of the interview, make sure to thank the interviewer for their time and reiterate why you are the best candidate for the job.  This will impress you to the interview panel and remind them of your invaluable qualities.  When you return home, send an email with an enclosed thank you note with a brief summary of your qualities and your desire to work with them.
Even if your dental job interview is unsuccessful, you will leave a lasting impression with the interviewer who will keep you in mind if other positions become available.
Happy job hunting!