One of the great things about a career in dental hygiene is how flexible the job is. I have worked as little as two days a month when my kids were little. It was perfect. But for as flexible as the work days can be, once you commit to a day the flexibility ends. You can't take a long lunch for a doctor's appointment, or pop out for Junior's school program; when you are scheduled, you are scheduled. That's where temping can be perfect.
Meet Kelly Divito, RDH, BS. Kelly is a dental hygienist, a mommy to six-year-old Anthony and an Army wife. That's a lot of balls in the air which makes flexibility the key to making her life work. Kelly started her hygiene career in 2008 after graduating from The Ohio State University (Go Buckeyes!), and since then, Kelly has practiced in Columbus Ohio, Augusta, Georgia, Sierra Vista, Arizona and now Northern Virginia.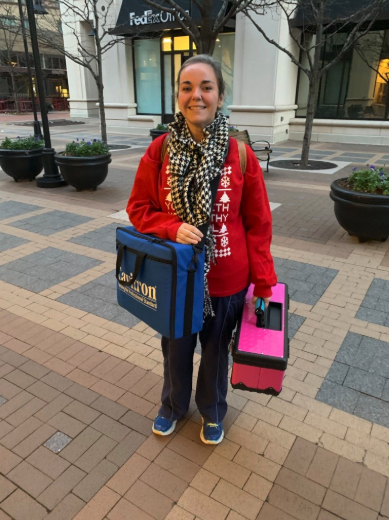 I recently had the opportunity to sit down with Kelly and to talk more about temping in the dental industry. Below are some great insights from our interview about getting the most out of temping.
Amanda: "How do you find offices that are looking for temps, especially when you are new in town?"
Kelly: It depends on the area. But the first thing I do is reach out to the local ADHA chapter to get a feel for the area and to find my people. I check out DentalPost to see both permanent and temp jobs in the area and update my profile so that employers can see me. I also update my Linkedin, Facebook and my resume. I even had Doug Perry at Get Hired RDH help me update my resume when I saw I was moving to a tight job market. I knew I needed to shine to get work there. I'm also an Independent Professional Educator on behalf of Waterpik and that's a great way to get into offices and see the dynamics before accepting a position.
Amanda: "What do you bring with you to a temp job?"
Kelly: I have a "Temp Folder" I bring to every job. I will not be paid as a 1099. We are not independent contractors! I make sure to bring all the paperwork to be put on payroll so that I'm paid properly and not left with the entire tax burden. My folder includes:
W-4
Copy of my Driver's License
Copy of my Social Security Card (or Passport works too)
Voided Blank Check for Direct Deposit
Resume
Copy of my Dental Hygiene License
CPR Certification
I also have a tackle box that I bring with me so that I know I have the supplies I need to do my job well and within OSHA standards. It's pretty full, but you'd be amazed at the times I've gone into offices where they don't have proper supplies. I like to stock up at conferences on the trade show floor, free samples are the best! In my box I have:
A Clock that sits on the counter so I can stay on time.
Blood Pressure Cuff
Gloves and Level 3 Masks
Prophy Angles and all grits of prophy paste
ESA Prophy angles for those offices that aren't sterilizing their handpieces between patients
A scrub jacket AND a bag to bring it home, if a jacket isn't provided.
A lock just in case the office has lockers for my belongings
Patient glasses — I'm surprised at how many offices don't have these
Nametag
Earplugs-I bought Denplugs earplugs off Amazon for high-frequency protection
Business Cards — I just had some printed from Vistaprint
Cavitron and inserts–I keep that in my trunk just in case…."
A framed copy of my current license and CPR card.
Notebook and pen for office notes – names, specific protocols, etc.
Tackle box was purchased on Amazon.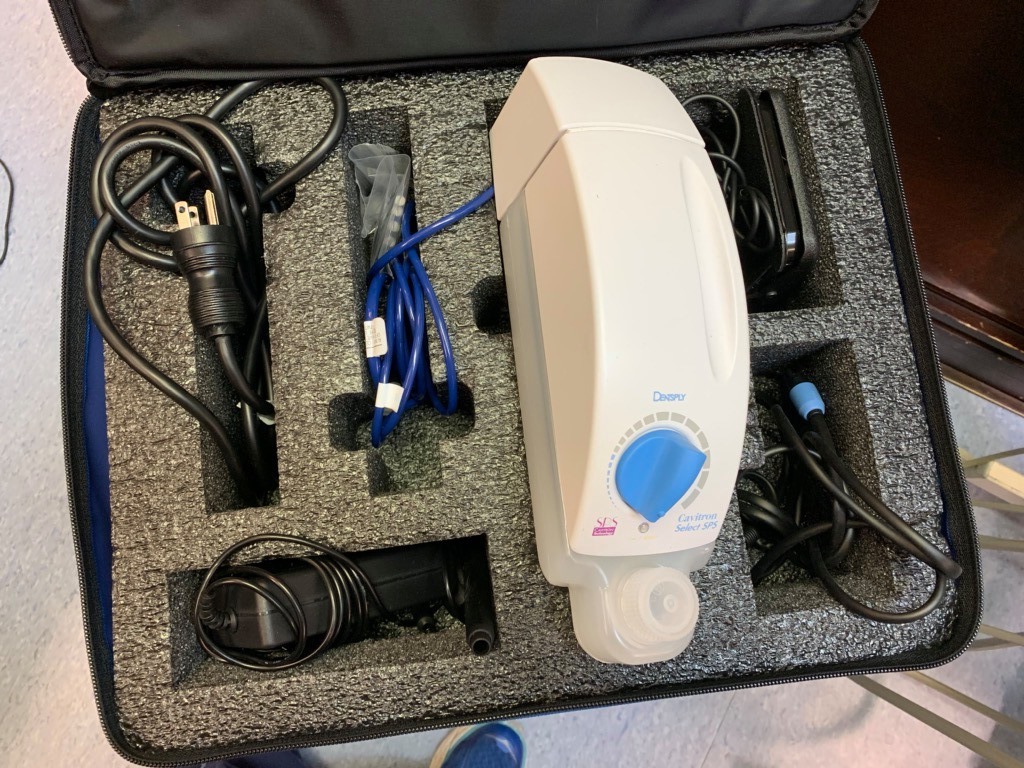 Amanda: How do you track your hours?
Kelly: I downloaded an app called HoursKeeper. It's really handy for keeping track of not only my hours but who I've worked for and when. I always ask when payday is and I put a reminder in my phone to make sure I've been paid and paid correctly. Since we move around with the Army I also need to keep track of how many hours I've worked to obtain reciprocal licensure, (come on Nationwide licensure!) this app is a lifesaver for that info. I also like to volunteer at the local clinics or events so I have another app called Volunteer Tracker where I can keep track of my clinical volunteer hours, it all adds up."
Amanda: What else do you think dental professionals need to know before they go temping?
Kelly: Some of it should go without saying, but confirm the dates and times, show up on time, and look professional. Be flexible but don't compromise your license. Temping is great for the benefit of coming and going as it works in your life. I enjoy meeting new people and learning new systems. This is a great way to be exposed to both. Temping has opened doors for part-time employment and networking amongst other dental professionals. I always ask for other hygienists phone numbers in case opportunities arise for CE or temping around the area also. If an office doesn't work out for you then you have the opportunity to politely decline their next availability. Remember you are representing yourself and your profession. We all know there are both pros and cons to temping, Kelly has given us a great peek into how to successfully navigate the temp hygienist role on your own terms and making dental hygiene the flexible, inflexible job.